Our mission board is Baptist World Mission. If you would like to donate to our mission in Haiti, you can do so on the BWM page.
Scroll until you see "Click to Donate Online!" (The image below is a screenshot of PART of the page.)

If you're on a computer, a window like this will pop up: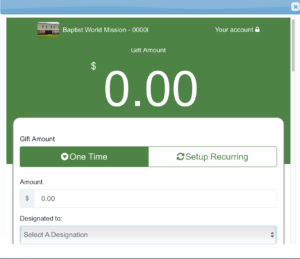 It will look slightly different on a mobile device … something like this: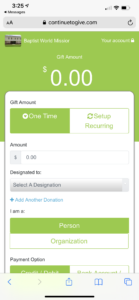 That window includes a dropdown menu where you may "Select A Designation."
Next, scroll to "Donate to a Missionary" and find "Aristide, Killick and Nehemie."
THANK YOU FOR YOUR SUPPORT AND YOUR PRAYERS!